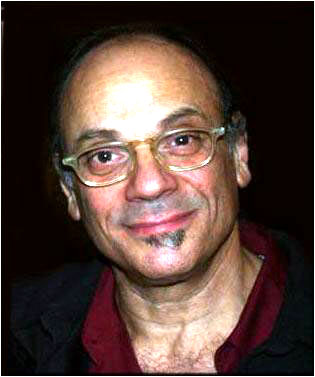 Football's European governing body says it is concerned about the financial state of English Premier League clubs.
Uefa general secretary David Taylor warned that some clubs face a crisis if they keep living beyond their means.
"There are stories concerning some English clubs that are of significant concern," he told BBC Radio 5 Live.
"There are a number of English clubs where the value of the club itself has fallen significantly and they are effectively on the market."
In 5 Live's special report on debt in English football, Taylor added: "We hope that the clubs themselves will not suffer in any significant way from this but who knows?
"We've seen what has happened in recent years with a number of very high-profile clubs, Leeds United for example. They fell into serious financial difficulties by over-extending themselves."
Leeds reached the semi-finals of the Champions League in 2001 but after failing to qualify for the competition the following season the loss of television revenue took its toll on the club.
Their top players were sold to try to offset the loss of income, but after narrowly avoiding relegation in 2003 they eventually slipped out of the Premier League a year later.
The club's Elland Road ground was sold, as was the training ground, and despite reaching the Championship play-off final in 2006 the club went into administration the following season as they were relegated to the third tier of English football.
Asked whether a Premier League club could 'do a Leeds' again in the near future, Taylor replied: "In this current economic environment, I would never say never to anything like that."
He added: "Clearly we do not see that as imminent but the concern is that we have to establish a stronger financial basis on which clubs can compete."
Liverpool's American owners recently renegotiated the club's debt with the Royal Bank of Scotland, believed to be £290m, and have extended it for another year.
They owe £350m to RBS and Wachovia and discussions between the two banks and the owners have been prolonged, with fears the banks may call in the loans, while Kop Holdings, the parent company of the Anfield club, lost £42.6m in the year to August 2008.
There were fears too when Malcolm Glazer completed a takeover of Manchester United in 2005.
The American tycoon borrowed £265m - secured against Manchester United's assets - and had a further £275m in other loans at the time of the takeover.
It is raising the ante in terms of the player costs, in terms of the general market place, which is not a thing that gives us a great deal of comfort in these difficult times
David Taylor on the money spent by Manchester City and Real Madrid
As well as debt-ridden clubs, Taylor also conceded there was "disquiet" in Uefa over the transfer dealings of Spanish giants Real Madrid and Manchester City this summer.
La Liga club Real paid a world record fee of £80m to sign Portugal winger Cristiano Ronaldo from Manchester United and also signed Brazilian playmaker Kaka from AC Milan for a fee of £56m.
Real have also signed full-back Alvaro Arbeloa from Liverpool, defender Raul Albiol from Valencia and forward Karim Benzema from Lyon - bringing their total spending to in excess of £200m.
City, meanwhile, backed by their oil-rich owners from Abu Dhabi, have signed former Manchester United forward Carlos Tevez, midfielder Gareth Barry, striker Roque Santa Cruz, and former Arsenal pair Emmanuel Adebayor and Kolo Toure.
"I would say in this financial climate, it is surprising, a little bit destabilising of the market," Taylor said of the dealings of the two clubs.
"It is certainly raising the ante in terms of the player costs, in terms of the general market place, which is not a thing that gives us a great deal of comfort in these difficult times.
"There is certainly disquiet in the corridors of power here."
Listen to Dan Roan's special report on debt in English football on BBC Radio 5 Live Sport on Tuesday 4 August at 2100 BST.